United Infrared, Inc. (UI) is the largest training and marketing network of certified thermographers in the world. UI is a full-service infrared training organization whose instructors are experts in various applications of infrared thermography (IRt).
UI is now offering a training program developed for home inspectors interested in adding infrared thermography to their existing business, or developing a career in this emerging new field.
The training program consists of 4-hour & 8-hour courses being conducted regionally throughout 2012/2013 with a focus on the large residential market. United Infrared's is a professional training company whose instructors are considered to be top experts in their field.  Organizations can be assured their group will receive high quality training from a well-known and respected firm. The classes within this training program will contain an emphasized hands-on component, as is the case with all of UI's courses. Students will be required to show competence by passing a final exam and passing various hands-on exercises prior to being awarded a Certification of Completion. Course topics will include:  imager operation, producing high quality  imagery, understanding how to interpret the imagery and report creation.
Class costs are very reasonable depending on half or full day events with special revenue sharing programs available for national and large association groups. Prices are $199 per student for the 4-hour class and $299 per student for the 8-hour class. If you would like to participate in one of UI's events or would be interested in having a UI instructor teach at your association conferences or meetings, please contact: Peter Hopkins, at 760-593-2339 or by email at peter@unitedinfrared.com.
WHY UI?
United Infrared, Inc. is currently the largest infrared servicing network in the world. UI's technical teaching staff is committed to high quality training and consists of seasoned professionals in each area of infrared thermography, some with over 25 years experience as a practicing thermographer. The opportunities with thermal imaging are endless. You can utilize UI's training to provide your members with an unbiased, well-prepared, customized learning experience which will accelerate  the process of learning the science of infrared thermography.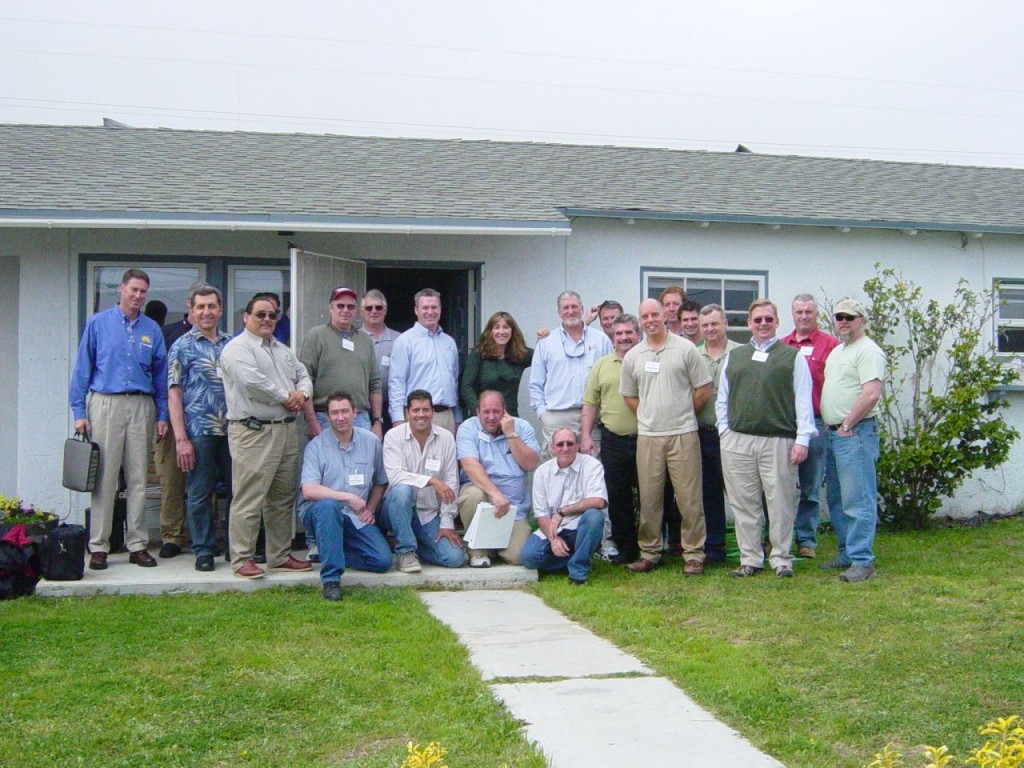 United Infrared is a complete solutions-based business and until now has focused on providing training for infrared contractors. UI understand the demands of industry and recognizes an open market for assisting businesses in the transition stage from a related business to an infrared services provider. Our HomeInspectIR™ program is not meant to be exhaustive, but instead a great introduction for someone who is interested in this field or interested in adding infrared to their existing business. UI training will provide:  a) an understanding of the basics of IR b) an understanding of the technology and its application c) an opportunity to operate various imagers in an unbiased setting, and d) the opportunity to ask questions of experts in the field of thermography. This allows students to make informed decisions instead of jumping into something they do not understand.
If your member decides to invest in more advanced classes or even the purchase of an infrared camera, UI can offer them a risk-free opportunity. They can apply a portion of or in some cases the complete class fee toward the purchase of Certified Infrared Thermographer training and/or any of UI's training classes or products such as an infrared camera. Contact our office for more information.
WHY NOW & WHY HOME INSPECTORS?
The home inspection business has been adversely affected by the downturn in the economy. While home inspections were declining, infrared inspections were increasing at an exponential rate. Home inspectors already have an advanced understanding of building construction and infrared thermography is largely about buildings.  Therefore, home inspectors are the perfect candidates for becoming infrared thermographers of buildings.
Simultaneously, the thermal imaging industry is experiencing tremendous growth. Because of lower price detectors that operate at ambient temperatures and manufacturing economies of scale, thousands of infrared cameras are being produced monthly, creating commodity pricing. Just a few years ago, the average price of an infrared camera for building surveying was $25,000. Today, starter cameras can be purchased for a few thousand dollars. It has been stated many times by industry professionals that every home inspector will soon have one of these tools. Today's top-rated home inspection television programs are promoting it, which means the consumers are beginning to ask for thermographic surveys. The market exists and is growing, but few know how to do the work properly. That is where United Infrared can help your members.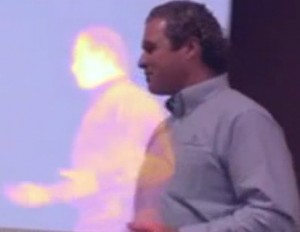 UI's Vice-President and The HomeInspectIR™ Chief Instructor, Peter Hopkins is a Level III Certified Infrared Thermographer and has been a home inspector since1996, having personally performed over 7000 property inspections. This true understanding of the mindset and experience of a home inspector allows him to relate to their business. "Home Inspectors are the perfect candidate for thermography because they already understand construction. However there are restraints of the profession which limit what they actually say or could say on an inspection. Having a thermal imager allows Home Inspectors to communicate with assurance, knowing where the problem is rather than guessing. Infrared will allow them to capture additional revenue." states Mr. Hopkins.